Counseling Teams
Since 1944, Brookwoods has been blessed with an incredibly diverse staff. We draw this capable group from leading colleges and universities across the country, including Princeton Theological Seminary, Wheaton College, Cornell University, Georgetown, LeTourneau University, Gordon College, Harvard University, Grove City College, Cedarville University, Notre Dame, Grace College, Taylor University, Liberty University, Biola University, and many others. Approximately 85% of the staff return each year, which ensures a stable core group and brings in fresh new ideas. Each year the staff complete a 10 day training period prior to each summer. All high risk areas are supervised by staff members who have received certification and training in those specialty areas. All staff members who work directly with the campers have also received first aid and CPR training.
Please keep this team in your prayers as they serve our campers and guests with every talent that God has entrusted to them.

David Strodel, Brookwoods Co-Director
David has been the Brookwoods Director since 1982 and is a second generation Camp Director. When not busy in the woods of New Hampshire, David has worked as a faculty member at Buckingham Browne & Nichols School in Cambridge, Massachusetts. His educational background is infused with the Brookwoods camp philosophy that skills are taught at camp and excellence is rewarded. David and his wife, Joan, live in Massachusetts and have two children.
Ben Tabone, Brookwoods Co-Director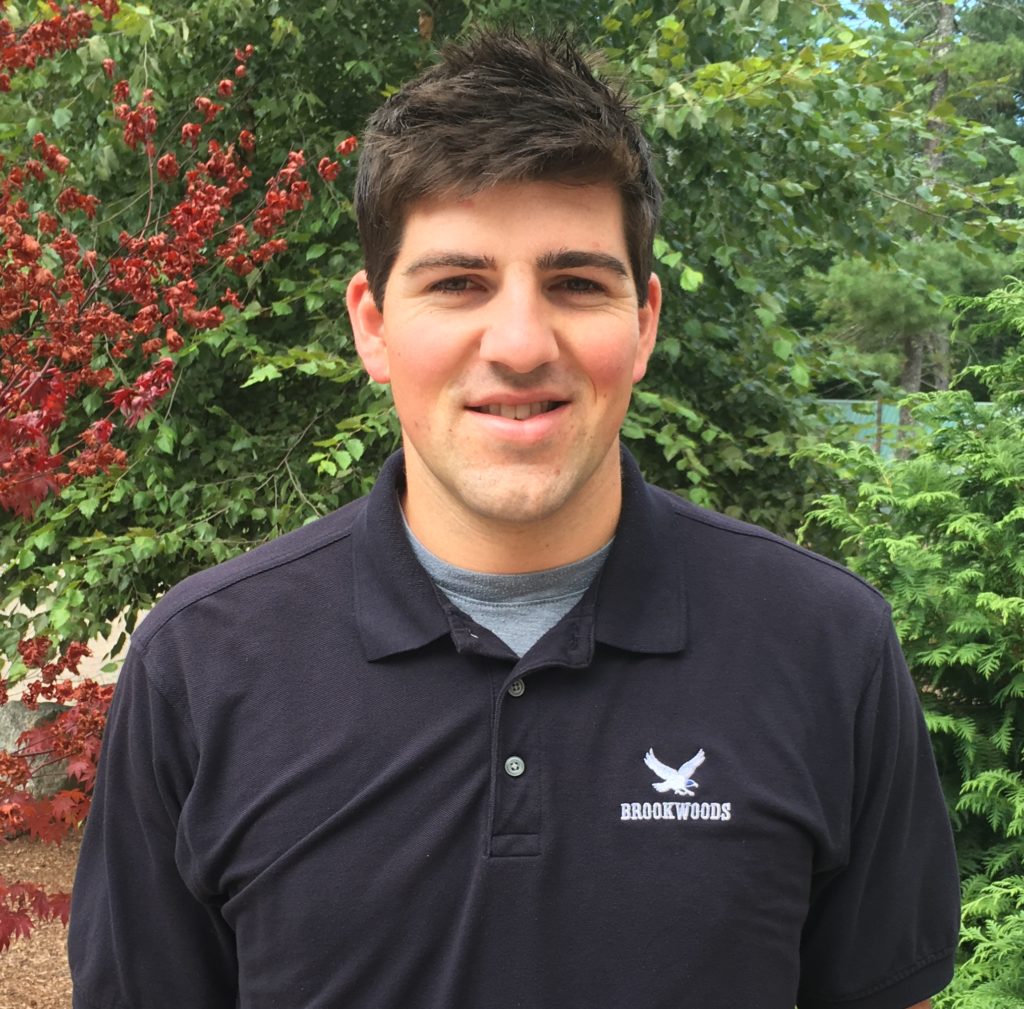 Ben joined us in the spring of 2018 and serves on our full-time staff.  He is looking forward to his second summer serving as Brookwoods Co-Director.  He spent many summers at Northern Frontier camp in New York's Adirondacks and more recently on staff at Camp Spofford in Keene, NH. Ben can be contacted here.
Mary Beth Bowling, Deer Run Director
Mary Beth has been called the "Great Experienced One" because of her long-term connection with Camp Deer Run. A camper back in the 1970's, Mary Beth has now been on summer staff at Deer Run since 1979. She loved it so much she brought her husband, George, to camp with her!  When not busy with camp, MaryBeth teaches Latin at a local Christian school here in New Hampshire.
Seth Coates, Moose River Outpost Director
Seth Coates is a graduate of Cairn University, and is an expert in many outdoor disciplines. From fly fishing to rock climbing to whitewater rafting, Seth enjoys it all, and is an expert outdoor guide. Seth and his wife Cathy have been in camping ministry since 2007. They have three beautiful children: Mayne, Brayden and Saydie. Seth is not just someone who knows how to run a camp. He also understands the heart of the ministry. He grew up going to camp himself, learning from mentors in the outdoors, and encountering God in His creation. Seth can be reached here.
George Bowling, Brookwoods Conference Center Director
George serves as our Conference Director, scheduling and facilitating conferences for all sizes of groups from September to May.  In the summer, he acts as Tripping Director supervising a large staff that takes each cabin on an overnight hike or canoe experience every two weeks. George's personal outdoor skills are legendary; he has even started a fire in the rain with a bag of Doritos!  George and Mary Beth have two daughters who have enjoyed being campers at Deer Run for most of their lives.
Tim Nielsen, Ministry Services Director
Tim is new to his role at Christian Camps and Conferences, but is not new to Christian Camping. For the last 30 years he directed camps in Maryland, Pennsylvania and West Virginia. As a child, Tim attended Brookwoods for a few summers and has maintained a connection with us ever since. Tim attended Houghton College in New York and completed a Masters Degree in Christian Education at Columbia International University in South Carolina. Tim loves the recreational elements of the camp experience and values the impact that they can have on the camper, the staff member and the guest. Tim's wife Adina is also passionate about camp.  She has a Masters Degree in Camp Administration and has taught Outdoor Education, Horseback Riding, and a variety of Wilderness based programs. Tim has two daughters who have grown up at camp and are excited to experience camping in New Hampshire!
Bob and Debbie Strodel, Executive Director and Bookkeeper
Bob is a second generation Camp Director and attended Brookwoods as a camper when growing up. He met Debbie when they were on staff at another Christian camp!   In 2018 Bob will be marking his 44th summer at Brookwoods and 23 years as the Executive Director! Bob and Debbie have two grown children who have come up through the program at Brookwoods and Deer Run.
Dorothy Legro, Registrar
 Dorothy joined our team in September 2018.   She has enjoyed a career working with various organizations and providing  great customer service.  Originally from Massachusetts, she has lived in Alton with her two dogs, Ben and Jerry, for several years.   She is happy to answer all your questions about camp and make sure that you have your camper's paperwork completed correctly.
Melissa Yonan, Alumni Director
Melissa has been a part of the camp family since 1982 and has been the Director of Alumni Relations since 2005. She can name all the past Deer Run Directors in order! She is responsible for our vast alumni network and serves as editor for the camp newsletter, The Weathervane, as well as the Director for our annual Alumni Camp weekend. These days she is busy planning for the Brookwoods' 75th Anniversary. If you have camp stories you'd like to tell, she'd love to hear them, contact her here.
Ann Higgins, Development Director
Ann Higgins is the Director of Development for Camp Brookwoods, Deer Run, and Moose River Outpost where the best part of her job is interacting with the thankful and generous camp family that supports our mission. You can reach her here.
 Matt Ericson, Facility Director
Mike has been part of the facility staff since 2000. He enjoys kayaking and hiking, and is currently working on hiking all the 4000ft peaks in New Hampshire.  Mike has two grown daughters.

 Todd Edgerton, Food Service Director
Todd joined us as our Food Service Director in 2012. He and his wife Lori have 4 children who have settled into life at camp. Todd loves sushi and all things hot, and makes a truly impressive salsa.